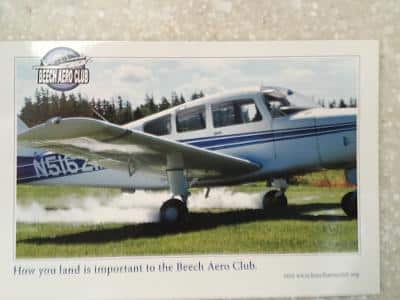 This is the official BAC East-of-the-Mississippi gathering featuring a show of flying skills by members. Demonstrations by members will be "Message Drop" closest to the target. "Shortest Landing Runout". "Landing Closest to the Chalk Line". "Map Folding Contest". "Paper Airplane Challenge". THERE ARE PRIZES TO BE WON!
Participate or just watch. It will be at Clearfield Airport (KFIG) on Saturday. Invite your non-Beech friends to try their luck. Members and companions will be invited to a special hospitality lounge (Harvey's hangar) for beverages provided by Beech Aero Club.
This may grow to a major event so consider an entire weekend in the area. Local hotels will be listed soon. Spouses welcome. The location is about 100 miles east of Pittsburg. There are local touristy events happening that weekend. Stay tuned.