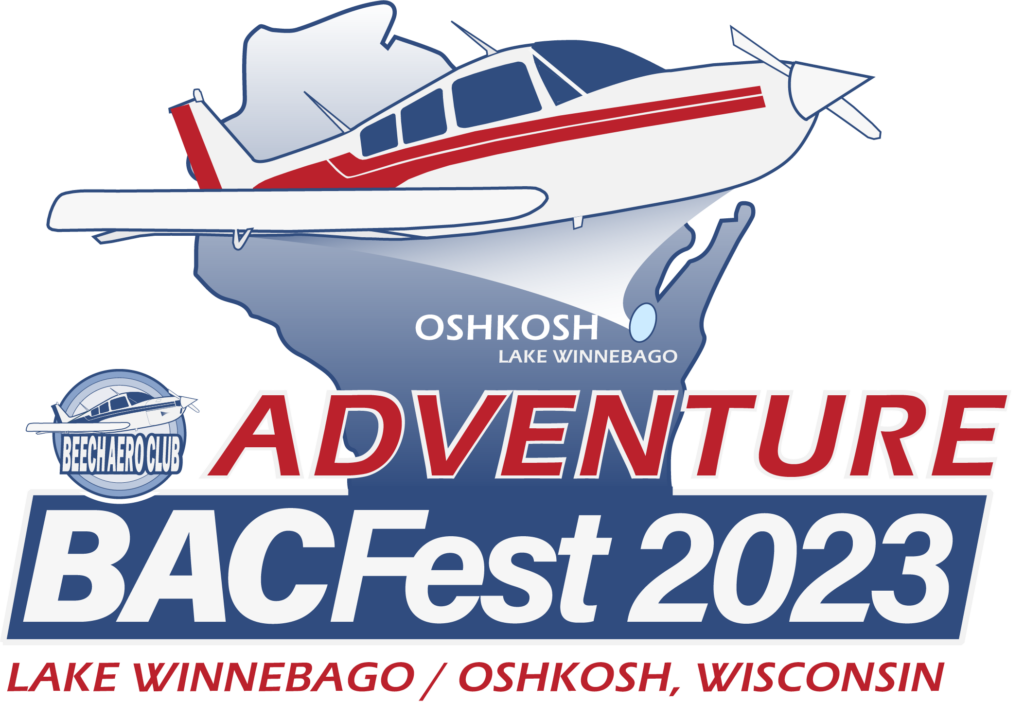 If you are a member, please go to the forum thread at https://www.beechaeroclub.org/forum/fly-ins/17684/. If you are a non-member please consider Joining Beech Aero Club and joining us at Oshkosh this fall, you can join and have immediate access to the site at https://www.beechaeroclub.org/plans/beech-aero-club-membership/ for only $50. Access is granted immediately for payment via PayPal or Stripe. For those of you who prefer non-electronic payments check instructions are on that page although access isn't quite immediate.
BACFest 2023 is fast approaching and Bob Schmidt and his crew have been working hard, and are busy putting the final touches on the program for this year. Please see the attached file for information and do your best to get to BACFest 2023. This is the Beech Aero Club's annual convention, annual meeting and annual awards banquet. If there is one event you should try to make, this is the one! See you at Whitman Field (KOSH) in September.
To Register, please click on the following link and then click on the Register Now button.
http://events.r20.constantcontact.com/register/event?oeidk=a07ejwsadxdee180cc3&llr=liv8rosab&showPage=true
Some event details:
Arrival will be Wednesday September 13th and our hospitality area will be the hotel rooftop venue overlooking the airport. Limited parking will be available on the hotel tarmac – reserve a tiedown when you make reservations. You will need to call the hotel to reserve parking. Cost is $25 per night. Otherwise parking will be in the North Forty grass next to the hotel by the tarmac. Grass parking is free, and we will have the BAC Canopy set up with water and soft drinks available at the North Forty. BRING TIEDOWNS wherever you park!!! The hotel tarmac has a steel cable the runs along the tiedown area and you will need to tie to the cable. Be aware the cable anchors are designed for six aircraft and they may park up to nine aircraft, so there may be some slack in the cable!
Just a reminder – the cutoff date to book with your discounted hotel rate is Monday 8/14/23! You can also make a reservation by calling the front desk and reference the
Beech Aero Club Conference at 920-966-1300.
We have 10 Redbird flight training devices reserved for Thursday. Sessions will run about an hour. There are about 20 'canned' scenarios to choose from, or you can 'free flight'. Instructors will be there to run the simulators. If you are a CFI and want to instruct, let me know. We also plan to tour Basler Turbo Conversions on Thursday. Tour group size is a maximum of 20 and run a couple of hours, so some will take the tour first and some will have a simulator session first. We are working on other events for our partners to do while we do 'pilot stuff', though partners are welcome to tour or do a simulator session.
The Banquet will be held on Thursday evening at Fergus Plaza in the EAA museum. A plated dinner will be provided by the Roxy and you will have two or three entrees to choose from.