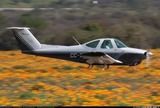 Springtime gets lapsed members busy looking to renew their membership plus folks are always stopping by to learn about BAC. Here's a great article put together by Mark G. for the benefit of those two groups! Don't forget to do some recruiting this spring and summer! Be a BAC Ambassador!
First – joining is a two step process. You "register" at the site:
This gets us your basic information we need for you to access the site at all and let us assist you as a member. After that you need to join. In a nutshell – send us the money. If you have any questions about "Why?" please check out the membership benefits as outlined at https://www.beechaeroclub.org/content.php/39-Member-Benefits. You can also see the current details of vendor discounts at https://www.beechaeroclub.org/content.php/41-Product-Discounts.
After you have registered but if you haven't joined…or you are an existing member that has lapsed, you have expired the "popup" messages you get have links to renew or join. If you are expired the home page will look something like:
as noted you can click anywhere highlighted to get taken to the renewal page. If you are are new and never joined the page is slightly different:
Lastly everyone gets the "Hot Links" menu. We have updated this menu to try to make it pop a bit more and put the renewal at the top of the list:
Any of those links will take you to this page, where you can pay via PayPal – or send a check in USD to:

If going to PayPal you will get a confirmation page first, like this if you select auto-rewew:
or this if you didn't:
Finally – we know some of you may not want to setup an account with PayPal (although you must use an account to select auto-renew). But if you wish to pay via PayPal to use a credit or debit card you do not have to have a PayPal login. This has gotten much easier – now the "Pay Now" option is the default. You just have to select the non-auto-renew option to have this choice:
otherwise if you select the auto-renew option you will be give the choice to pay and create an account or login to an existing PayPal account:
Continue to click through and when you return to the site your membership will normally be activated immediately.
But what if I am not activated immediately?

Your membership is activated when PayPal indicates "payment confirmed". Due to the changed consumer protection laws in the US in 2011 vendors like PayPal have less assurance that a bank draft will clear. If you pay by credit card or existing funds in your PayPal account you will always normally get an immediate confirmation. If you pay by bank draft PayPal may or not confirm payment – or they may wait for the bank draft to clear. That can take up to a week. PayPal stays close lipped about the details – but the general behavior seems to be if you have a credit card as a backup funding source (and maybe if you have a history of transactions without blips) you will still get a confirmation. If it is a new account, or the bank funding source is new, and you don't have a credit card as backup funding source PayPal may delay confirmation. Note that the confirmation is still processed automatically by the site, but it can take several days.
Unfortunately we can't do much to improve this – PayPal doesn't reliably differentiate between a complete failure versus a deferred payment. You can tell by looking at your pending payments, we can't. So please be patient. If you do see delays please contact us directly versus re-running another payment or requesting a refund. We can check and at least tell if the transaction was processed by PayPal at all and sometimes we can tell (manually) if the payment is deferred.
If you have any questions feel free to comment on the article and/or Contact Us.