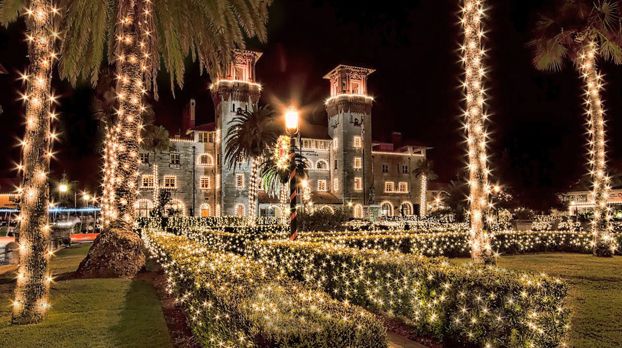 Great News. Dave Singleton just received the pricing for the hotels and other services for the St. Augustine Fly-in on December 6,7, & 8, 2013.
St. Augustine Airport Pilot Assoc. Party: $10.00 per person, BYOB (I can help with that, if given notice)
BAC Dinner: $25.00 per person (catered by Carrabas)Motel reservations at the Marriott or Fairfield for approximately $89.00 +tax and fees. Reservations MUST be made by YOU through Galaxy Aviation (Please do this immediately if you plan on attending, rooms are at a premium now!!). You can also check other hotels, if you prefer. This is an extremely busy time.
4900 US 1 North
St Augustine, Fl 32095
Phone: 800-840-1995
Local: 904-824-1995
Fax: 904-824-4509Rental Car through Hertz * approximately $35.00 per day for a full size vehicleFuel priceis $5.59 per gallon.Parking on tie downsingle engine $20 per night – 1 night waived with 15 gallons of fuel purchased.
Self-serve is available for $4.49 per gallon, but would certainly purchase some fuel from Galaxy as they have hosted us again this year as well as saving on tie down fees.
Also: Friday, Sat and Sunday: Fantastic Bi-plane (Beautiful New WACO) Rides available over St. Augustine starting at $60.00 per person (two in front seat). Call: (904)-625-1450) for reservations and more info. Tell them you are members of BAC.

Registration is required: Refunds available until November 28th. Contact me by e-mail (dave9640@aol.com) for payment methods.Pre-registration is $25.00 per person to cover you Saturday meal.
SAAPA Christmas Party: You will pay ($10.00p/person) at the door.
Thank you,
Dave
SE Region Director
N2161W