The original posting went like this… They are calling it a BLIZZARD! That's the forecast for this weekend in New England. The invitation is still extended. The ice runway may not be usable. Call 603 875-3498 for official conditions.
Come to New Hampshire this Saturday February 9th and get an official BEECH BUM Tshirt.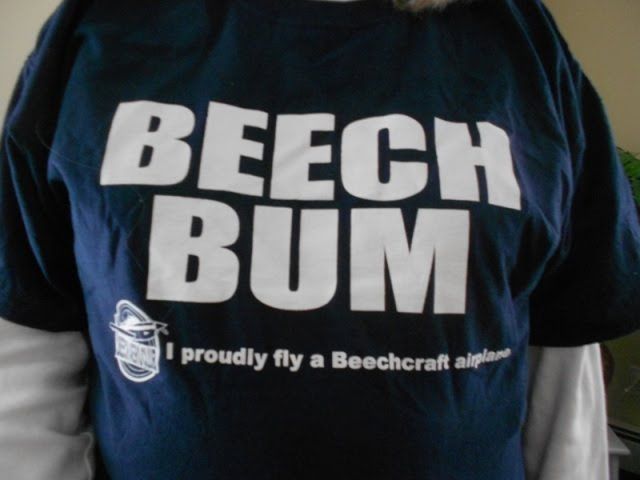 Members who attend BAC events in the Northeast Region (MA RI CT VT NH ME NY PA NJ) during 2013 will be eligible for a free T-shirt just for showing up.Saturday's Ice Runway event at Alton Bay New Hampshire (B1
will be the first time this stylish offer is being made. While supplies last!See you there! Tom Corcoran

RUNWAY BAC Fly-In in New Hampshire
Event Type: BAC Fly-In
Event Location: Alton Bay, Lake Winnepesauke, New Hampshire
The report from New Hampshire AirBoss Ron Cribbie is that LAKE WINNEPESAUKE IS FROZEN.

That means the ice runway is safe and if plowed by the volunteers the runway is usable.
BACers should plan to meet in the plane parking ON the lake at 11:30am on February 9, 2013.
Official info is at http://www.airnav.com/airport/B18. Call the phone number listed for a daily recording on conditions.
The alternate is Emerson Aviation FBO at Laconia, New Hampshire KLCI about 6 miles north.
Remember: "Musketeers Do Not Float!". Land carefully and taxi s-l-o-w-l-y!
Lunch is dutch treat at the restaurant near the runway.
Tom Corcoran, Regional Director – Northeast .
More photos: